I (Natalie Siddique) recently had the opportunity to get to know climber John Hickey —an avid off-width enthusiast with big ambitions for jamming his way up hard (and wide) cracks. As such, John told me about a horizontal crack machine he built in his house to amplify his training efforts in his journey to become a crack master. Naturally, I had to see this thing in person, and I must say, his build is pretty impressive (and really hard, too!).
Read on to see his unique training contraption and how you can build your own at-home crack machine:
---
The inspiration for building this crack machine came after seeing Tom Randall and Pete Whittaker's crack cellar, which they used to train for Century Crack —a 5.14b offwidth (the hardest in the world).
For context, watch this short video of Tom and Pete training for Century Crack:
I wanted to try and push myself with offwidth cracks, so I scoured the internet for plans to make my own training device. Ultimately, I combined multiple designs into one that suited my space and the crack sizes I wanted to train on.
Specs
The dimensions of the crack machine I built are roughly 10 feet long, four feet wide at the base, and about two feet wide at the top.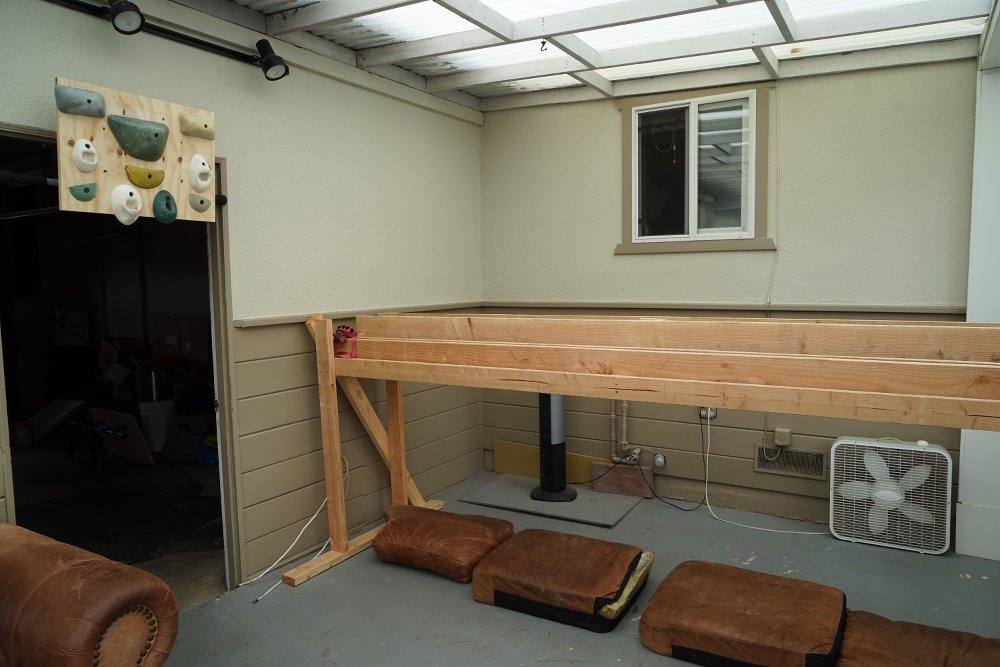 This crack machine features 4 different parallel cracks, which encompasses a range of jams, including:
Fingers
Hands
Butterfly lock
Fist hand stack
Each of the parallel cracks gradually change in size as you move through them.
John explains the differing crack sizes:
Materials
To build this crack machine I used:
Four 10-foot 2x4s
Two 10-foot 2x8s
Two 1o-foot 2x12s
Extra scraps of wood to use for spacers and cross support braces
2-inch screws used to hold it together
Training approach
I typically practice on my crack machine by simply doing laps back and forth.
First, I'll generally warm up on the hangboard to get blood flowing, slowly do movements across the crack, and then ultimately begin doing laps until I'm exhausted.
In the widest crack (the fist hand stack size), you can fit your knee in and get a chicken wing—from there I'll try to hang for as long as possible. You can also establish a good lock and practice swinging your legs back and forth for a pretty solid core workout.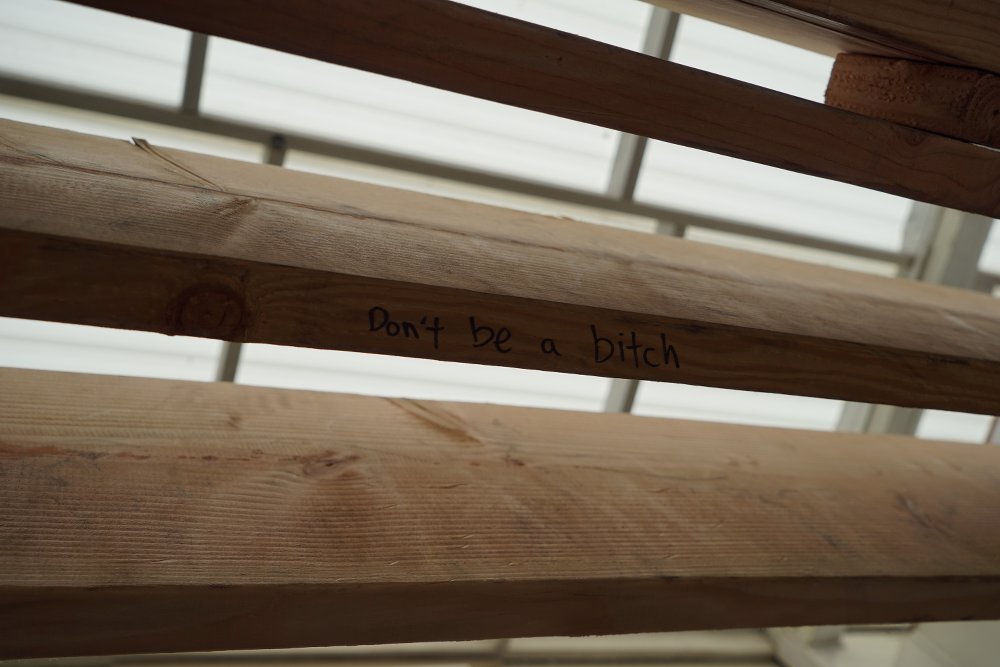 Now to you
Have experience building your own crack machine? Specific questions for John? Want to tell him how awesome this setup is? Leave your thoughts in the comments below.
Also—if you're interested in a training solution that doesn't require much space or damage to your home, check out our review of Blank Slate Training Boards.